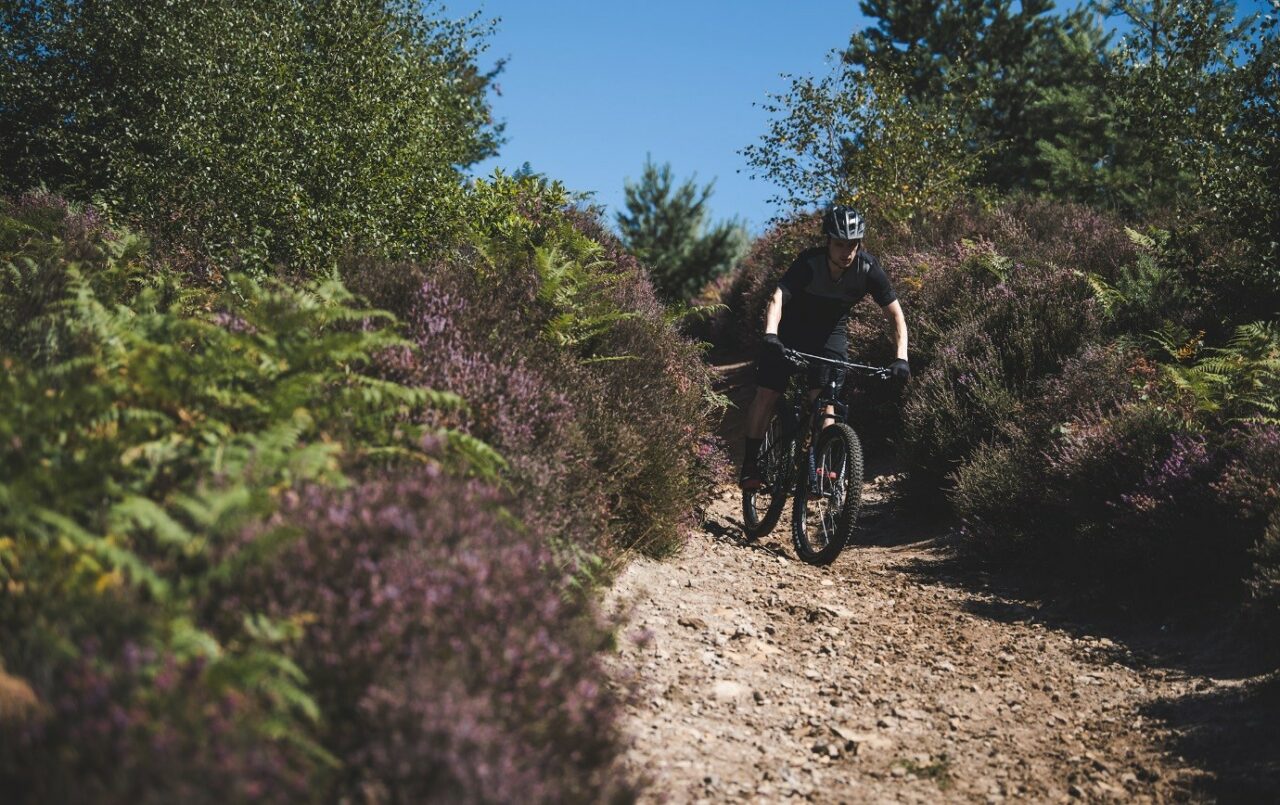 While the UK is renowned around the world for the
abundance of top quality, purpose-built trail centres (as you'll find in our
handy trail centre guide!), we're also blessed with some incredible natural
riding too! While we may lack the huge mountains you'll find overseas like the
Alps or Pyrenees, there's plenty for riders to sink their teeth into if they
want to leave the comforts of a way-marked trail centre behind and head out
into the wild.
Natural rides are great to break the monotony of
perfectly groomed trail centre rides. With tougher climbs, rougher descents and
more added to the fact you'll have to navigate yourself, all without the
promise of a brew and cake at the end, natural rides challenge you mentally,
physically and technically in a way trail centres often struggle to match.
While they lack the convenience of the trail centre experience, there's no
doubt some of our best ever rides have been on natural trails that some riders
may not even know exist.
With that in mind, we've picked out five of our own personal favourite natural trails. We've even taken it upon ourselves to bring you some GoPro footage to show you how we got on when we rode them (we know, it's a hard life, but someone has to do it!).
Rhyd Ddu, Snowdon, Wales
Taking you to the top of the highest mountain in Wales, Rhyd Ddu is certainly a challenging uphill ride to start with before one of the best descents imaginable. The trail itself varies between tarmac roads, gravel tracks and loose rocks with a number of thigh-burning climbs that will test your fitness. Coming back down you'll still be faced with a number of challenges to keep you alert – especially over the course of the first kilometre or so. As you begin the descent it's very steep and you're very exposed to the elements, too, but after that, it's a fairly steady and picturesque ride down.
Doethie Valley, Wales
Widely regarded as one of the most beautiful single track
trails in the UK, Doethie Valley in mid-Wales attracts mountain bike riders
from all over the UK. It takes a while to reach the top of the valley across
gravel tracks, forestry trails and loose rocks but when you do you're instantly
reminded of why you went to all that effort to get there. The single-track
route is wild in the sense that it remains unkempt and raw, challenging your
technical ability both up and down. With plenty of straight tracks to get some
speed up and switchback corners to test you and even stream crossings there's
always something waiting to catch you out and test you.
Cut Gate Path, Peak District
Cut Gate Path is one trail every mountain biker should
ride once in their life. Cut Gate offers a real test of bike and rider. As an out and back route, there is plenty of
debate as to whether you go north-to-south or south-to-north in order to
complete the ride. Whichever way you choose you're going to have plenty of
climbing, plenty of loose terrain and some fabulous views across the National
Park. The Mickleden Edge section of the path is a real climb, descend, climb
again test while the Cranberry Clough part has an abundance of
left-right-left-rights and a fast section across the gravel. There's no right
or wrong direction on this loop, so close your eyes and see which way you go!
Long Mynd, Shropshire
The Long Mynd trail in Shropshire is a combination of flowing trails that leave you wanting more and more each time. There is a long tarmac climb at the start of what is actually quite a short route in the grand scheme, but it's enough to get the blood (and legs) pumping. On a clear day, you can see for miles, right over into Wales in fact, and that's before you reach the turning point and hammer it back down the tight, flowing downhill section that leads you back to the start.
Kinlochleven, Scottish Highlands
A technical, challenging ascent awaits you at Kinlockleven as riders head up and away from the Blackwater reservoir. As you can imagine in the Highlands, the trail is wild and unforgiving with plenty of loose terrains, tight turns and undulations to contend with but once you reach the summit you've got some breath-taking views (if you've any breathe left of course!) On a pleasant day there is plenty of grip on the gravel and rocks but when the conditions don't play ball you've really got to be on it otherwise you'll be in for a heavy landing!