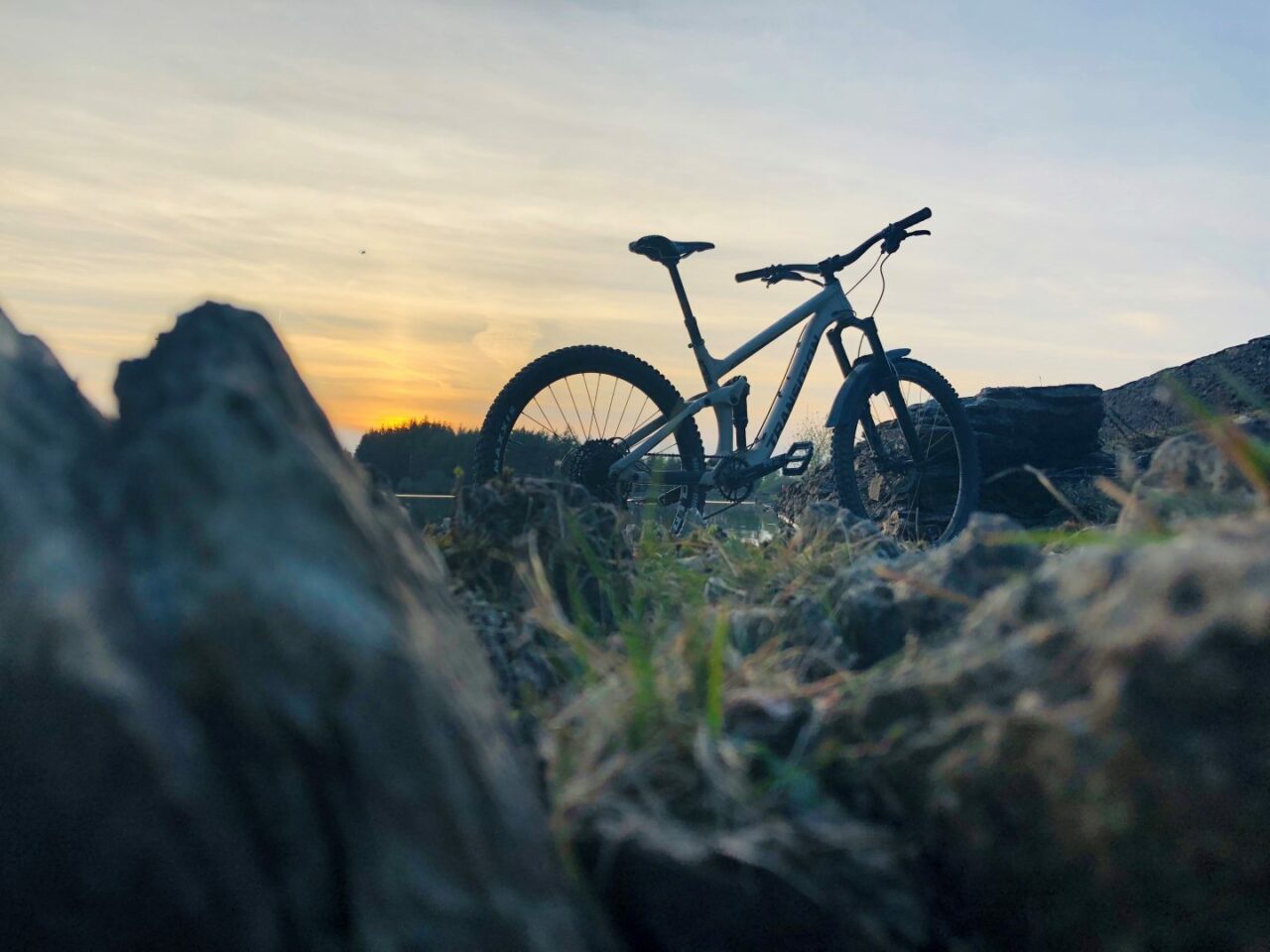 Very little comes close to an adrenaline-fuelled day at a
MTB (mountain bike) trail centre or bike park. For sheer convenience and the
multiple thrills on offer, trail centres just offer something different to
unmarked trails where you're left to your own devices. Instead of riding around
in the unknown you can simply rock up, pedal around a marked trail and take in
some glorious descents along the way – and in most cases you'll have a café to
relax in afterwards!
These purpose-built MTB trails are pretty handy to have
around. There's a huge range of specially designed trails and trail centres in
the UK that weave their way through and around some incredible parts of the
country, and offer plenty of challenging obstacles to test your mettle on.
MTB trails should always be packed full of fast and
flowing sections combined with tight twists and even a few out-of-nowhere jumps
– the kind of features that help you hone and develop your skills and put a
massive smile on your face. You can ride trails within your ability knowing that
you can handle anything they throw at you, or you can push your own limits and
go outside your comfort zone. Sure, you're likely to have the occasional crash
and fail, but you'll grow as a rider and become more confident in your ability
to handle tougher trails.
This is where our new MTB trail guide can really come in
handy. We developed a guide for riders of all ages and all abilities, looking
to get out and test themselves – and their mountain bikes – to the max. Our
guide focusses on some of the best trails and trail centres in the UK, and
includes all the information you need to know before you go. So you can maximise
the amount of time you can spend hurtling through the trails with that massive
smile on your face that we mentioned earlier.
Each MTB trail centre is different; they all feature
different types of trails, difficulty levels and terrains, but they all have something
great to offer. There might be a trail centre near you that you've ridden over
and over that's perfect for a blast after work, but you might be ready for a
new challenge and fancy trying a trail away from your doorstep.
Getting the most from a day on the trails is all about
being prepared, so in addition to creating our mountain bike trail guide, which
has all you need to know about the best centres in the UK, we've spoken to
expert riders to get their top tips on how you can get the most out of your day
on the trails.
The experts give their top tips
Grant
Ferguson, who races for Hope Technology, gave his advice for those paying
their first visit to a trail centre, saying "I always find it's good to ask a
local where they recommend so that you can start off on good trails and
minimise the risk of getting lost!
"On my first run I usually ride with a bit of caution,
just to make sure I'm not out of my depth – or out of the depth of the bike –
as there are often some big gaps and jumps to negotiate that you need to be
ready for" he said.
Simply put, it's worth keeping a little in reserve when
tackling a trail for the first time; you'll be able to learn the trail and
won't catch yourself out by going too fast.
MTB Racer for KMC-EKOI-ORBEA and part of Team GB, Annie Last, who competed at
the 2012 Olympics in London, is another rider who recommends a steady approach even
if you're familiar with a trail. "Full tilt is not always the best approach"
she said. "Think about linking the sections together to keep it smooth and
fast, and don't waste energy with lots of hard braking and accelerating."
Another leading rider, Ben Deakin, also urges caution
– or should that be precaution? A lot of riders arrive at a trail centre with a
mountain bike and a helmet, but is that enough? Should you sacrifice layers of
protective clothing for speed? Not according to Ben.
"Carrying the extra weight of a full-face helmet, back
protector and knee pads is well worth it if they're going to offer you more
protection over a half face helmet and no knee pads. Similarly, if you are
going on a long distance ride you need to make sure you've got plenty of water
in your hydration pack, appropriate tools and some wet-weather gear – planning
ahead will definitely make your day on the MTB trails better – and easier!"
Professional downhill MTB rider, Joe Breeden, sees the prospect of a new trail centre as an
exciting opportunity. Venturing out into the unknown doesn't have to be about
taking it steady and doing your research, you just need to be ready for
anything!
Joe told us "I find it extremely important to ride with
my head up. I'm always scanning the trail ahead for any features so I'm
prepared for them with plenty of time. Trail riding like this is brilliant
because you can find a really nice flow and it's always exciting when you don't
know what's coming up next!"
Hugo from Trail
Unknown also has some top tips to help you learn about the terrain you'll
encounter, recommending the use of maps and trail guides to understand the
ascents and descents.
"I usually get a rough idea of what trails I want to ride
and then create a rough route before going, that way I can tie all the best
downhill sections into a full loop of riding," he said.
"It also means you know a bit more of what to expect
before you drop in blind so you're less likely to waste valuable time
hunting around for that glorious flowy trail that everyone's raving about!"
When riding with friends he takes a slightly different approach,
however. "I'll always hit up a local guide. They have the knowledge of the area
so you can find the trails that fit your style of riding and you'll get plenty
of information about descents, approaches and speeds. They're also pretty handy
for finding the best lunch spot, and if you can split the price of a guide
between you it's not a lot of money for plenty of value!"
If only there was a new and interactive MTB trail guide
that might help Hugo and his friends learn even more about the trails near him
and where they can grab a bite to eat…!
Are there any mountain bike trails near me?
There's a good chance! All over the United Kingdom there
are some great mountain bike trail centres packed full of routes suitable for beginners,
families, experts and more. There are so many centres in fact, it can be a bit
bewildering, so where do you even start?
Our MTB trail guide features some of the very best trail centres in the UK and provides key information about each one of them. From the equipment you'll need, top riding tips, route maps and descriptions of each trail; we've done all the groundwork for you so you can make an informed decision on your trail, do your pre-ride prep and get the most from a day on your chosen MTB trail.