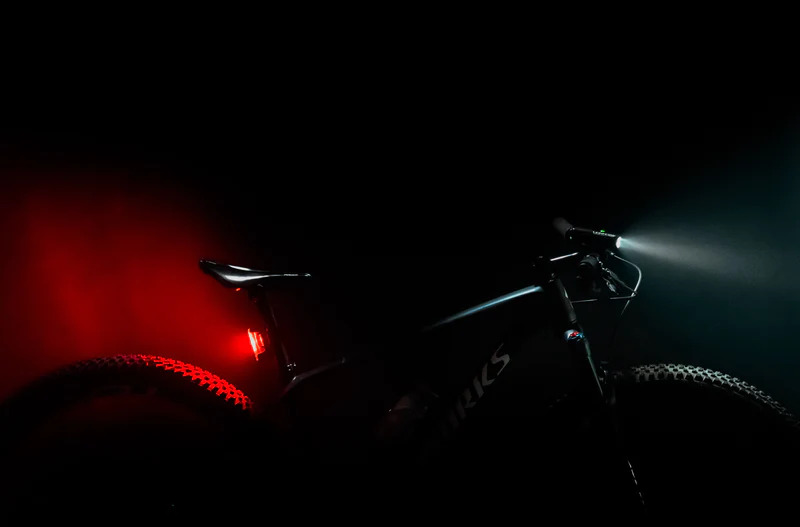 When it comes to cycling, safety is paramount, especially when riding in low-light conditions or at night. A crucial component of safe cycling is having the right bike lights to ensure you're visibile to others on the road and able to see your surroundings. In this blog, we'll explore the top five bicycle lights that offer both exceptional illumination and reliability.
The Exposure Lights Joystick Mk17 Front Light is a compact yet powerful choice for cyclists who prioritise portability without compromising on brightness. With advanced LED technology and a sleek design, this front light delivers up to 1150 lumen and an impressive 36 hours run time, ensuring you can navigate even the darkest roads. Its durability and ease of use make it a favourite among both casual and professional cyclists.
Now just £190 - Learn More
2. Exposure Lights Six Pack Mk13 Front Light
For thrill seekers who demand unparalleled performance, the Exposure Lights Six Pack Mk13 Front Light is a game-changer. With an astonishing 5450 lumens output, this front light illuminates the trail ahead like daylight. Its intelligent technology adjusts brightness according to your speed, conserving energy during slower rides and ramping up for high-speed descenets. If you demand the best, the Six Pack Mk13 is your beacon of choice!
Now just £495 - Learn More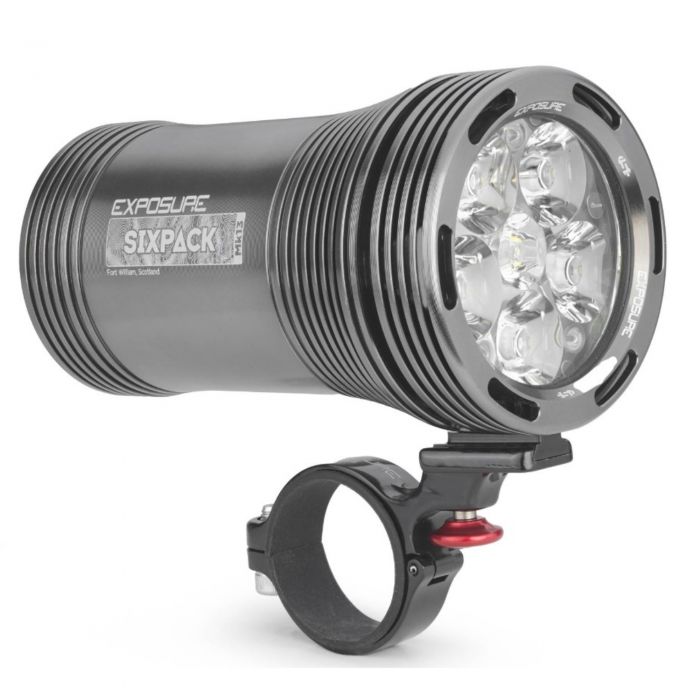 The Topeak Powerlux USB Combination Light Set is a versatile option for cyclists in need of both front and rear lighting. This set combines a 100-lumen front light and a 25-lumen rear light, ensuring you're visible from all angles. Perfect for urban commuting or as a secondary back up in more rural areas. With multiple modes that can last up to 40 hours and USB recharging, this set offers convenience and reliability for your daily rides.
Now just £32.24 - Learn More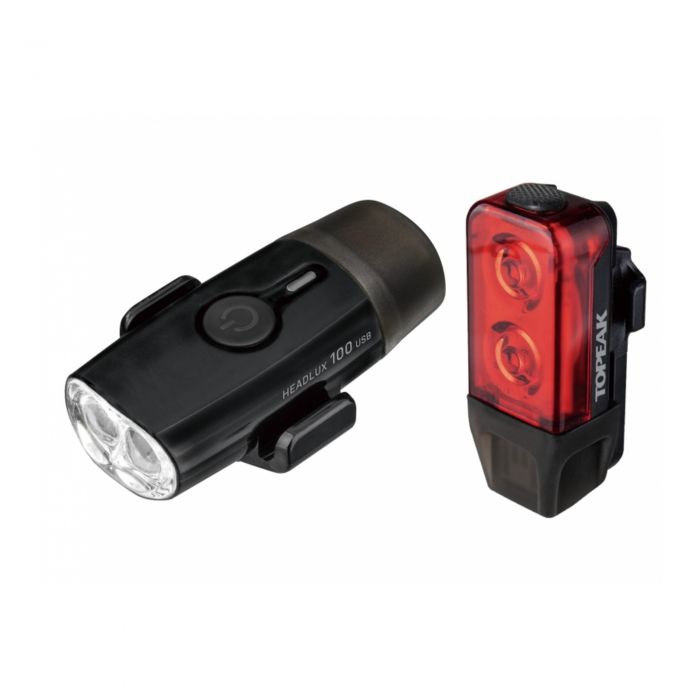 Featuring a sleek and aerodynamic design, the Lezyne Lite Drive 1200+ Front Light packs a punch with its 1200 lumen output. Whether you're navigating through urban streets or taking on challenging trails, this front light offers exceptional brightness and runtime. Its robust construction and user-friendly features make it a solid choice for cyclists who demand performance and durability.
Now just £85 - Learn More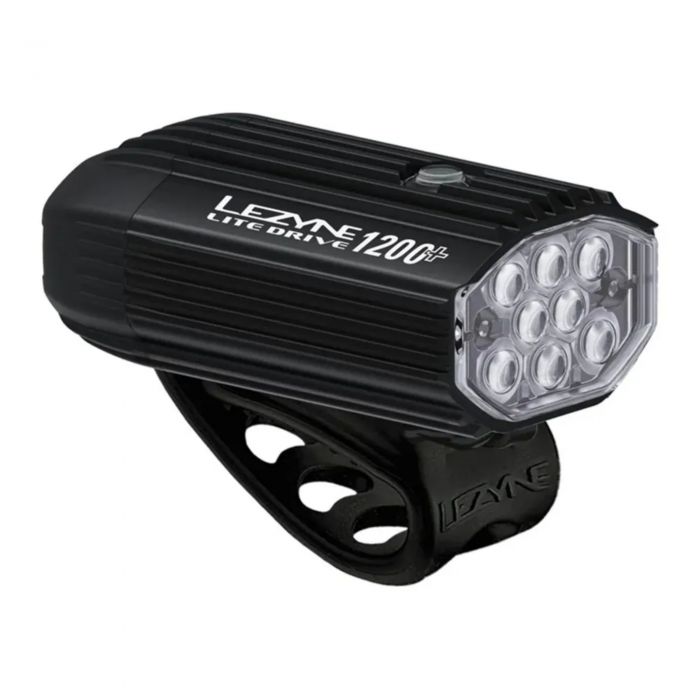 When it comes to rear visibility, the Moon Nebula Rear Light shines bright. With its unique ring-shaped design and up to 200 lumens output, this rear light ensures you're noticed by motorists from a distance. Multiple modes, including daylight flash, enhance your safety during all hours of the day. The Nebula's easy mounting and USB charging make it a convenient addition to your cycling gear.
Now just £22.49 - Learn More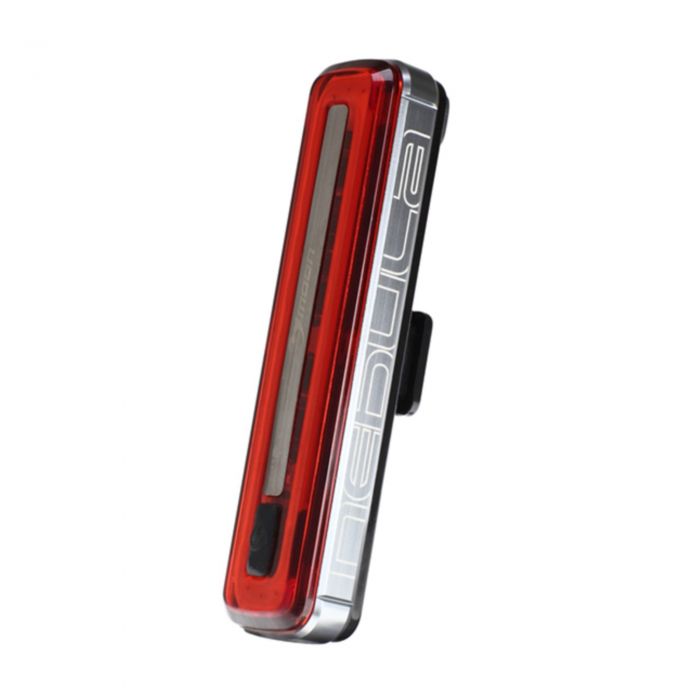 How Many Lumens Do You Need?
One common question among cyclists is, "How many lumens do I need on a bike light?" The answer depends on various factors, including your riding environment and speed. For well-lit urban areas, a fron light with around 500 lumens can suffice, whilse off-road or high-speed rides may require 1000 lumens or more. Rear lights generally range between 30 and 100 lumens for optimal visibility.
Conclusion
Investing in high-quality bicycle lights is a non-negotiable aspect of cycling safety. Whether you're a casual rider or professional cyclist, the right lights can make a significan difference in your visibility on the road. The Exposure Lights Joystick Mk17, Six Pack Mk13, Topeak PowerLux USB Combination, Lezyne Lite Drive 1200+ and Moon Nebula Rear Light are among the top choices that cater to different preferences and needs. Before your next ride, ensure you have the right illumination to light up your path and keep you safe!
Remember... The road is yours to conquer and the right lights will guide you every pedal of the way.