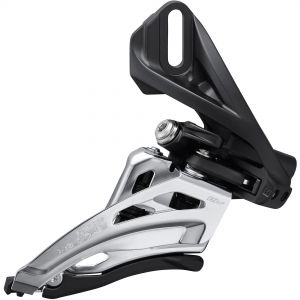 Klarna available on baskets over £99
They might be a less common sight on mountain bikes, but front derailleurs are still very much alive and kicking! If you want the maximum gear range possible, there is little substitute for a front derailleur, particularly if you demand a very high gear for fast descents on fire roads and a low enough gear for the torturous, thigh-burning long and steep climbs.
Despite the changing methods of building bikes, a lot of models still come with front derailleurs fitted and for older bikes that need to be kept on the trails, replacement front derailleurs are still widely available and made to fit pretty much any bike to suit the correct mounting and drivetrain. Got one of the latest 2x11 drivetrains and need to replace your front derailleur? Not a problem. How about that retro 90's anodized purple masterpiece that's been sat in the garage for the best part of the last decade? We got that one covered too. Simply put, if you need a MTB front derailleur you'll find what you need here.