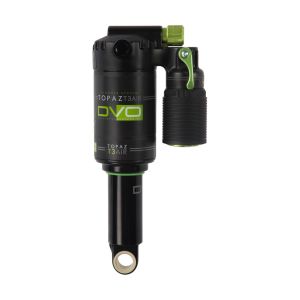 Buy now, pay later with Klarna
Shock absorbers are designed to, well, absorb the vibrations that would otherwise be felt through the bars, frame and seat of a bike which would be a very unpleasant experience indeed. Rear shocks are located at the back of the bike and flex as a rider goes over rough terrain, roots, rocks, stones and potholes in an attempt to provide as smooth a ride as possible (and as few bruised backsides as possible, too).
Our range of rear shocks have been developed using the very latest technologies ensuring that they add as little weight to the bike as is humanly possible so as to genuinely improve the riding experience. Whether you're looking to upgrade to a softer, more comfortable set of rear shocks or you're looking to invest in a high performance set of MTB shocks from brands like Cane Creek or Fox Racing; you've come to the right place.
Don't put up with your painful rides that leave you praying for the end of the trail any longer. Upgrade your rear shocks to the latest models from our online store today (and trust us, your backside will thank you!)