Raleigh's Electric Bike Range has gone from strength to strength over the last few years and for 2022 the range is bigger and better than ever. Perfect for commuting, leisure riding and exploring the great outdoors, Raleigh's Electric Bikes offer great battery range, comfortable ride positions and great value component specs. To help you decide which model best fits your needs, check out this Raleigh Electric Bike Range overview and check out the bikes on our website today!
Raleigh Motus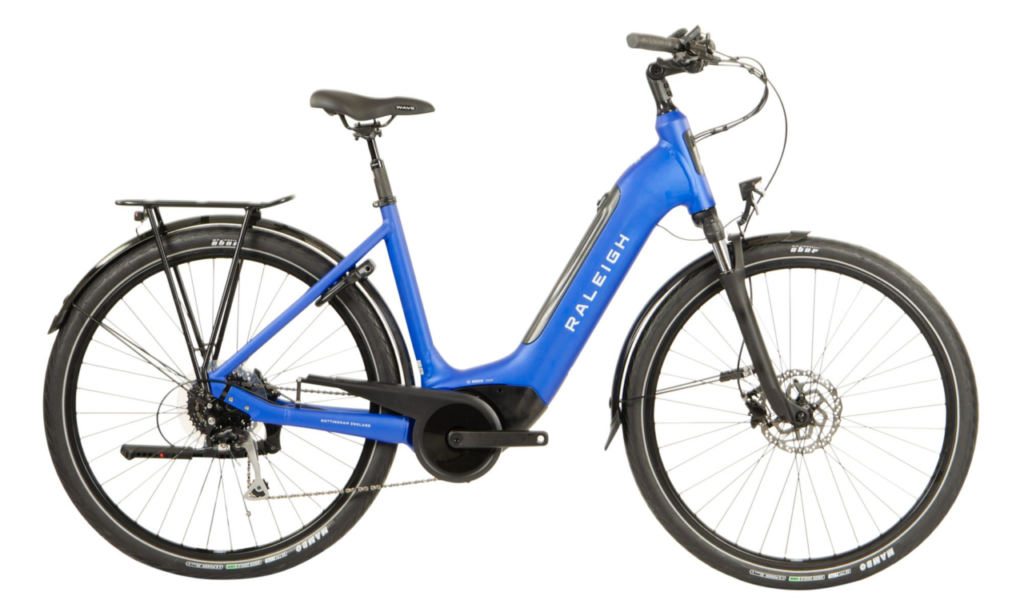 The Motus is the core of Raleigh's Ebike range; it offers exceptional value while offering excellent performance. The Motus has the option of a traditional crossbar or an easy entry lowstep frame, making these unisex bikes perfect for men or women of any age. They combine this choice of frame style with a comfortable riding position, which can be adjusted to suit your preference thanks to the height-adjustable stem. This makes it easy to get the handlebars exactly where you want them for all-day comfort.
Being comfortable is one thing, but a good Ebike should have a quality motor and battery to back that up and the Motus doesn't disappoint with its Bosch equipment. The Motus and Motus Tour come equipped with a Bosch Active Line motor and Purion or Intuvia display teamed with a 400wh battery, while the range topping Motus GT gets the higher range Active Line Plus motor and a bigger 500wh battery for improved range.
All Motus's come with powerful hydraulic disc brakes for excellent control and stopping power in all conditions, and each bike also gets practical touches like mudguards, a rear rack and kickstand to make life easier, while the Tour and GT get built in lights to illuminate your way when the sun sets. If you want a versatile, great value Ebike, the Raleigh Motus is a great choice!
Raleigh Centros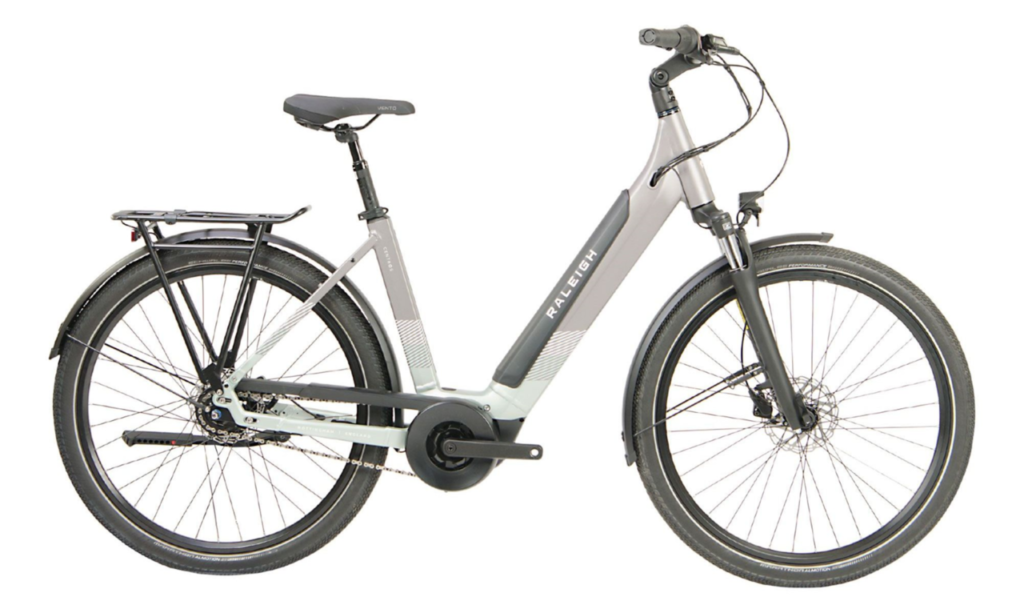 Stepping up from the Motus, the Centros takes all that makes Motus great and gears a level! Once again available in a crossbar or low-step frame, the Centros has an integrated 625wh battery for superior range of up to 130 miles, giving you an extra 30 miles over even the Motus GT and it's 500wh battery. Not only that, but the Centros features Bosch's Performance Line motor, giving you a little extra on the climbs to power you along to boot!
Just like the Motus, the Centros is a comfortable and versatile bike, with an adjustable stem making it easy to dial in your preferred riding position. It also features a suspension seat post giving some extra cushioning for rougher roads and light trails. Raleigh haven't forgotten the practical features either, the Centros also getting mudguards, kickstand, rear rack and lights like the Motus, so it's ready to go out of the box with no extras needed.
The Centros can also be had with an internal hub gear drivetrain rather than a traditional derailleur drivetrain for riders who want as maintenance free drivetrain as possible. The Centros is the crowning glory of Raleigh's range and is the perfect choice for the leisure cyclist who refuses to live with compromise.
Raleigh Stow-E-Way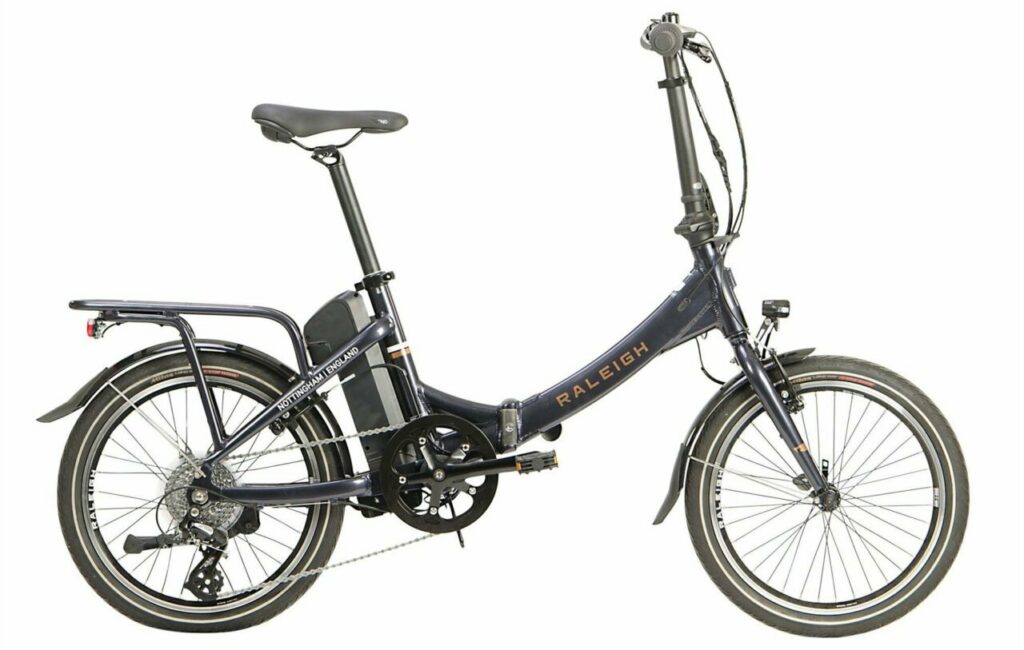 Last but by no means least, is the Raleigh Stow-E-Way, a compact, folding electric bike. Taking all of the features of the Motus and Centros and shrinking them down to into a folding, 20" wheel package, the Stow-E-Way is perfect for commuters and cyclists who want to take their bike with them camping in a motorhome or caravan.
The Stow-E-Ways folding frame makes it a breeze to fold the bike away in seconds, so it can easily fit in a car boot, motorhome, trailer tent or be taken commuting on the train or bus. If you struggle for space at home to store a bike, the Stow-E-Way easily fits in a tiny shoe cupboard, so it won't get in the way!
With a powerful TransX hub-based motor and a 250wh battery, the Stow-E-Way is good for a range of up to 30 miles and comes with all the standout features of Raleigh's regular electric bikes, with mudguards, rear rack, kickstand and lights all included as standard. Just because it's small, doesn't mean it's full of compromise!
If you want the full lowdown on all of the models available, check out the full range online or give our sales team a call on 01978 660003 or drop them an email to [email protected] and they'll be happy to help out with their expert knowledge!
---
Enjoyed this? Read more of our latest news:
Where To Next?
Looking for the latest in all things cycling, running, fitness and more? Check out our wide range from top brands.
Come and visit us at our store, showroom in Wrexham.
Interested in everything we do? Catch up on all the latest Tweeks Cycles.